Tiny Strife
The mighty Shub'Guth is tearing the galaxy apart with his... galaxy beam smasher. Choose a hero and advance through the debris of your home planet as you fight against the minions of Shub'Guth. Along the way you will meet other heroes who will join your cause and other characters who will help you to become stronger.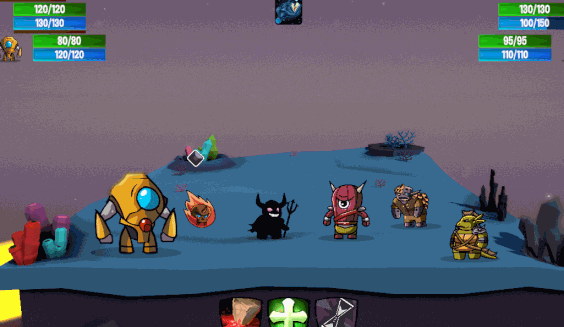 Tiny Strife is a roguelike game of turn-based combats and minigames with up to 3v3 battles.
Features
5 playable characters. Each one with its own characteristics, making them better complement certain skills.
Dozens of skills, hundreds of possible combinations. Your heroes will be able to learn and upgrade different skills, some will be more useful and will have better synergies used by certain characters.
Changing games. Every time you start a new game the encounters will be generated randomly.
Multiple elements that modify your game and make your heroes more powerful.
Relics, potions, skill upgrades, make your heroes stronger to advance through the debris.
Purchase
In order to download this game you must purchase it at or above the minimum price of $9.99 USD. You will get access to the following files: